Climate and Safety / Clima y Seguridad
Our School Climate Agreements:
At John Muir we expect all children and adults to be Safe, Kind and Responsible. Students earn Bobcat tickets for modeling this behavior at John Muir. Besides feeling proud of themselves, our Scholars can also turn their tickets in to participate in a Prize Wheel every Thursday at lunch. They can earn awesome rewards such as: hot chocolate with the Principal, be a Bobcat leader in a K of 1st grade class or a dance party for their class. Below are the expectations of our school in order to create a safe climate at John Muir.
School Climate Practices:
At John Muir we understand that socio-emotional learning is just as important to academics success in order for our scholars to be prepared to be active, productive members of a Democratic society. We have several structures in place to ensure this success:
Restorative Practices:
At John Muir we understand that as humans we make mistakes. We must provide opportunities for our scholars to make things right when harm occurs. With Restorative Practices, all members of the school community share the responsibility of building and sustaining a positive school environment based on strong relationships and recognizes their role as a positive contributing member of the school community. Our classrooms have community circles daily in order for our scholars to celebrate differences and similarities.
When responding to conflict, a restorative approach consists in asking the people involved these key questions:
What happened, and what were you thinking at the time of the incident?
What have you thought about since?
Who has been affected by what happened, and how?
What about this has been the hardest for you?
What do you think needs to be done to make things as right as possible?
Second Step is a socio-emotional curriculum that provides our scholars with opportunities to practice situations in life that they may need to
Note: Physical fighting at John Muir will not be tolerated and can be met with an in house or out of house suspension. Our scholars know that they can always come to an adult to help them solve a problem using a Restorative Practices.
Building Safety and Entry:
We depend on the community to make sure all adults on this campus belong here and are being Safe, Kind and Responsible. All visitors must sign in at the office between 8:40 and 2:55. Principal Mansager has instructed all staff to ask all visitors to sign in if they do not have a badge. This is solely for the safety of our children (we also want all families to feel comfortable visiting). If you see or feel an adult may not belong on campus, please come to the office right away to report.
Starting at 8:40 and continuing into the after school program, the only entrance to the building will be on Webster street. Come up the ramp, be buzzed into the building and come immediately to the office for sign in. Please do not ask children to open the back gate or other doors (even if they know you). This is a safety issue for our children.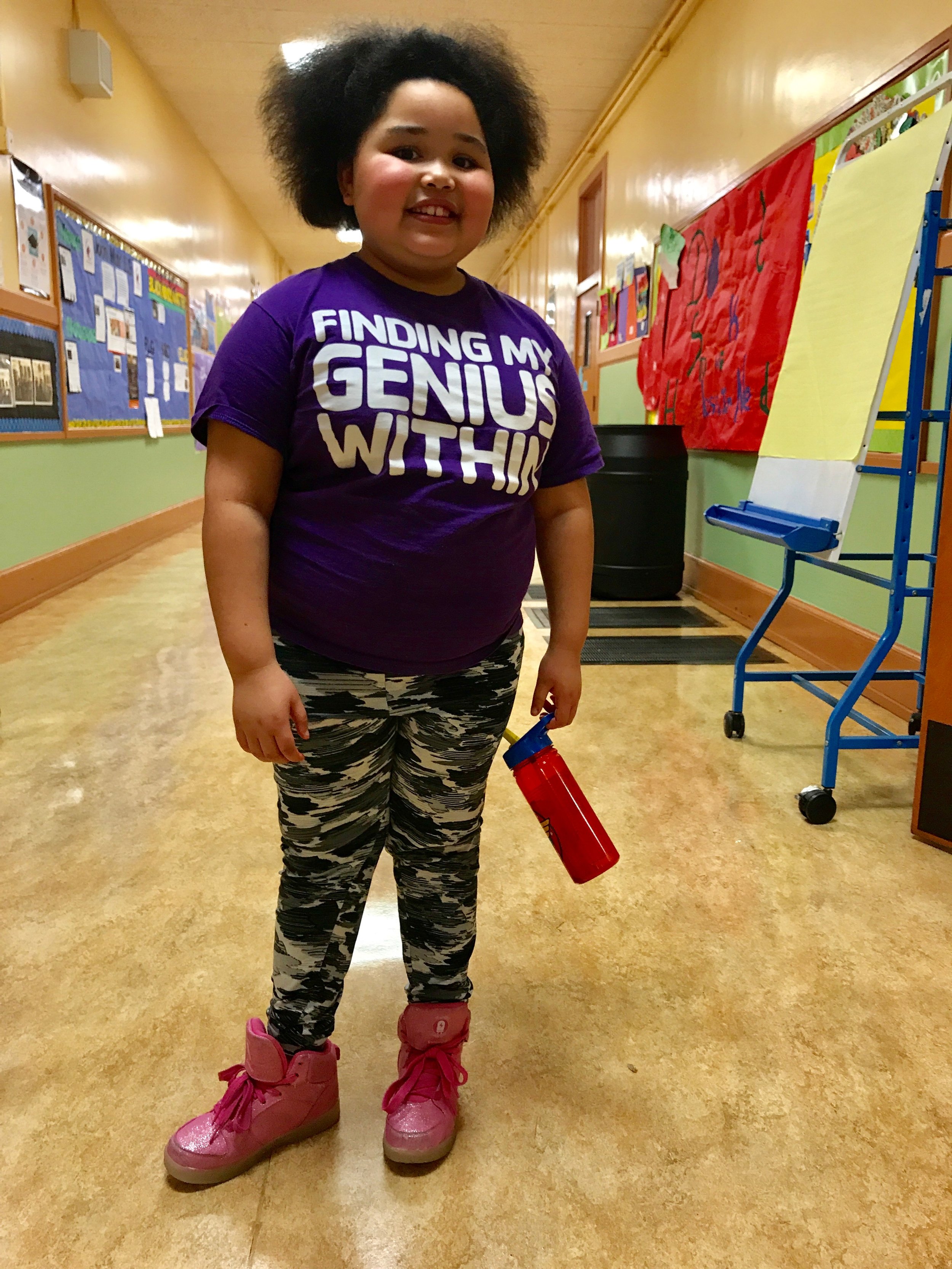 PAX (The Good Behavior Game)
At John Muir we use a program called PAX (https://goodbehaviorgame.org/), which means peace, productivity and health in Latin. PAX is a set of strategies to help students learn important self-management skills while collaborating to make their classroom a peaceful and productive learning environment.
There are several components to this program to ensure that our children are being Safe, Kind and Responsible. Here are a few examples:
o Children create agreements in class what are positive behaviors for learning and unproductive behaviors (called Spleems)
o All adults use harmonicas as a school wide way of getting the attention of scholars
o The Good Behavior Game where students are rewarded for working together in class by pulling a prize from Granny's Wacky Prizes (i.e. Surfing on chair, Snoring loudly for 30 seconds)
o Tootles: students write compliments to each other called Tootles